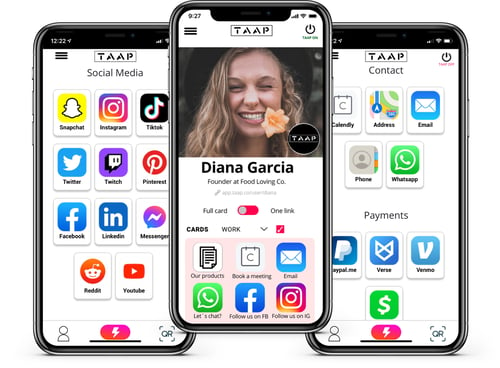 1.

Create your business card profile in seconds

Add multiple contact info or links to your digital card, anything on the internet can be added

Within your account, you can add as many different cards as you want (e.g., work, personal)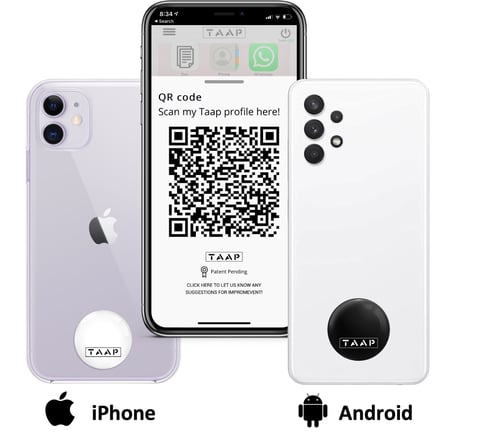 2.

Instantly share your digital business card

Share your information with Taap via contact-less technology or just scanning the in-app QR code. No Taap or app required to receive the info!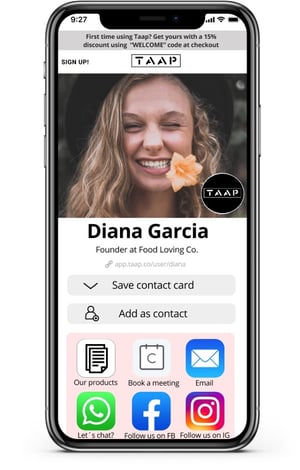 3.

Impress anyone you meet

Taap not only does the job in sharing your info but will make you stand out from the crowd. Follow up guaranteed
4.

Get the contact info of the other person

You have the option to request the other person to provide their info. No more need to keep someone's paper business card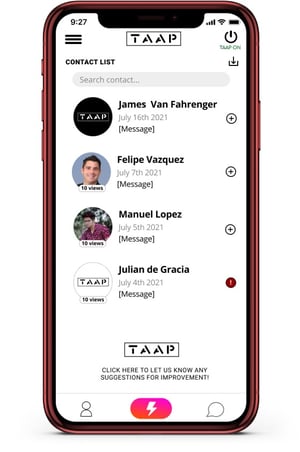 5.

Manage your contacts

Save your contacts in your phone or PC, in the Taap web-app or instantly export them to your CRM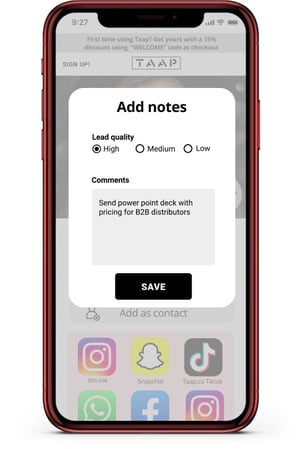 6.

Qualify your contacts and leads

We understand your business. We know your sales teams value having on-the-ground details of each lead when following up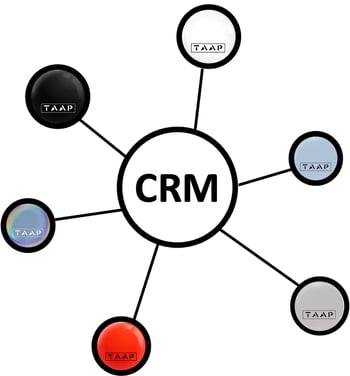 7.

Export the contacts from multiple Taap accounts to your CRM

Be the first among your competitors to track and follow up with your leads. No more time wasted on manual uploads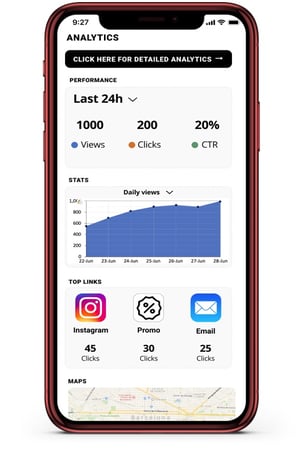 8.

Understand your leads, through statistics

Track the content engagement of your leads. Measure how many, what, when and where your connections viewed the content you shared